because image
is everything...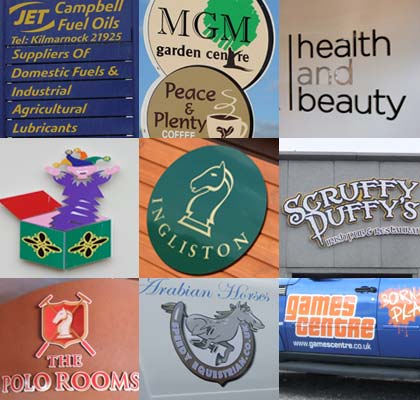 Welcome to ABP Signs
First impressions count, perhaps more than ever, and at ABP Signs we appreciate just how crucial signage and display can be to the success of a business. We've been creating, manufacturing and installing signs for more than 20 years, and we know that impact and durability are the two most important factors.

Position, location, size and style must also be considered and depending on what you want to say and how you want to say it, your sign could be free standing, facade fixed, a simple print or a complex combination of precision cut materials and stand out lettering offset by bespoke lighting.

APB Signs can design your signage from scratch. All we need is information from you about what you want to say and how you want it to come across, and we'll take it from there from initial artwork generation to design approval, print, manufacture, build and fit.

Whatever your requirements, and your vision, ABP Signs has the expertise, technology and experience to produce a sign that will tell the world not just who you are, but what you are.